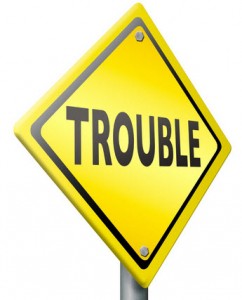 "Trouble" blogs are intended to let you get inside of the mind of a psychiatrist in everyday practice.  What am I thinking when confronted with everyday or even unique problems ("Trouble") in the office?  There is the patient, the doctor, and others not in the room.  What does the psychiatrist think about?  What might cloud his judgement?  How does he focus genuinely and deeply on the presenting "Trouble"?
I want to provide some education, but these are brief blogs after all and not comprehensive instructions or recommendations.  They are a slice of a psychiatrist mind/brain functioning, possibly of interest to you.  These are not meant to be advice or the kinds of medical discussion that would occur in the office.  "Trouble" topics currently in draft form are about the psychiatrist dealing with new approaches to diagnoses, stopping or reducing medication, suicidality, dreams and nightmares, how psychotherapy works, ADHD, procrastination, benzodiazepines, and more.
We are always open to suggestions and invite you to use the comment section on the blog posts about "Trouble".